The 12th edition of The State of the Union was held on 5-7 May and was titled "A Europe Fit for the Next Generation?". The conference focused on the European Union's role in a constantly evolving global landscape. Leaders and experts addressed a variety of issues, such as multilateral governance, sustainability and resilience; democracy and the rule of law; attitudes to migration; the future of digitalisation; and how crises can fuel change. The Next Generation EU recovery plan was a key topic of the conference, with prominent speakers discussing how it can address the damage inflicted by the pandemic. The conference also addressed the conflict in Ukraine, covering the crisis's complex geopolitical, economic, and legal ramifications.

The event was in a hybrid format: 86% of speakers participated in person, a group of invited guests took part in the live event in Florence, while a specialised audience joined the event on a dedicated online platform. The entire conference was also live-streamed to a public around the world.
#SOU2022 counted  135  speakers,  43  sessions, 5 overarching streams and 40 recording hours.
Over 500 people attended the event in person while nearly 11,500 people attended via the live stream, the digital event platform and the EUI YouTube channel. SOU2022 was supported by  41 local and international partners  whose collaboration was instrumental in its success.
The programme and the entire content of the conference was shaped by the Scientific Committee, which was composed of influential experts and academics from the EUI community.
Organised by the  European University Institute, The State of the Union once again represented a unique opportunity for the worlds of academia, policymaking, business, media, and civil society to come together and come up with constructive proposals for a more effective EU action.
Have a look at the Final Report to find out more!
Speakers line up
Josep Borrell Fontelles
High Representative/Vice-President, European Commission
Tedros Adhanom Ghebreyesus
Director-General, World Health Organization
Roberta Metsola
President, European Parliament
Ana Brnabić
Prime Minister, Republic of Serbia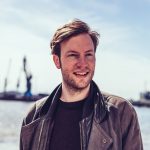 Damian Boeselager
Member of the European Parliament, Volt
Teresa Ribera Rodríguez
Deputy Prime Minister and Minister for the Ecological Transition, Spain
Eva Maydell
Member, European Parliament and President, European Movement International
Elisa Ferreira
Commissioner for Cohesion and Reforms, European Commission
Dubravka Šuica
Vice-President for Democracy and Demography, European Commission
Kadri Simson
Energy Commissioner, European Commission
Věra Jourová
Vice-President for Values and Transparency, European Commission
Fatih Birol
Executive Director, International Energy Agency
---
Media Partners
Institutional Partners
Partners
Supporting Partners
The EC supports the EUI
In the framework of